Clover was intended to be an interactive toy to allow children to create and build with cardboard. This project went through many iterations and was well received by the child co-creators that we worked with.
This toy was created from 6mm birch plywood and stained with food safe dyes. The shape of the pieces allows children to create large or small structures using only cardboard and Clover pieces. Children can easily draw, cut and shape the cardboard to create all kinds of amazing designs.
We found the only limitation was when the child ran out of clover pieces.
The simplicity of the shape was the product of hours of shape ideation and prototypes. Complex systems involving magnets, arms and small clamps were considered. These versions were found to be overcomplicated and not as structurally strong.
Much like the simplicity of LEGO, we didn't want the pieces we created to hinder children imaginations.
possible retail starter pack. A set of 50 pieces and 25 large cardboard section
a childs lemonade stand created with cardboard and creator kit pieces.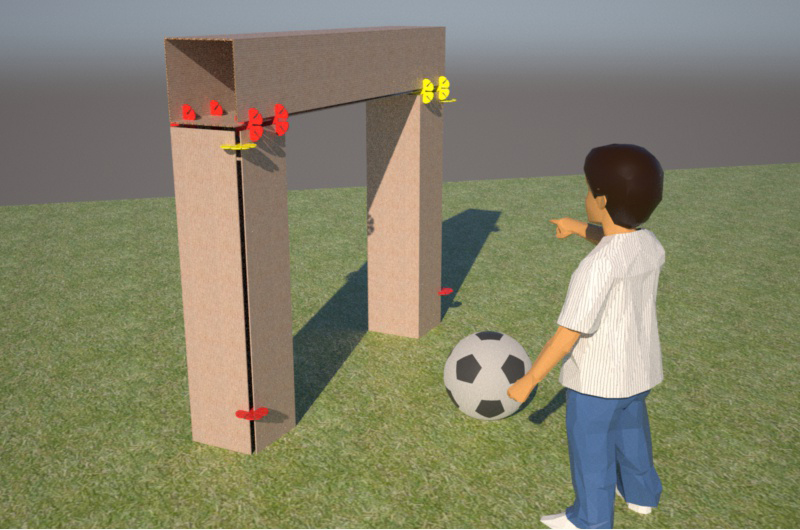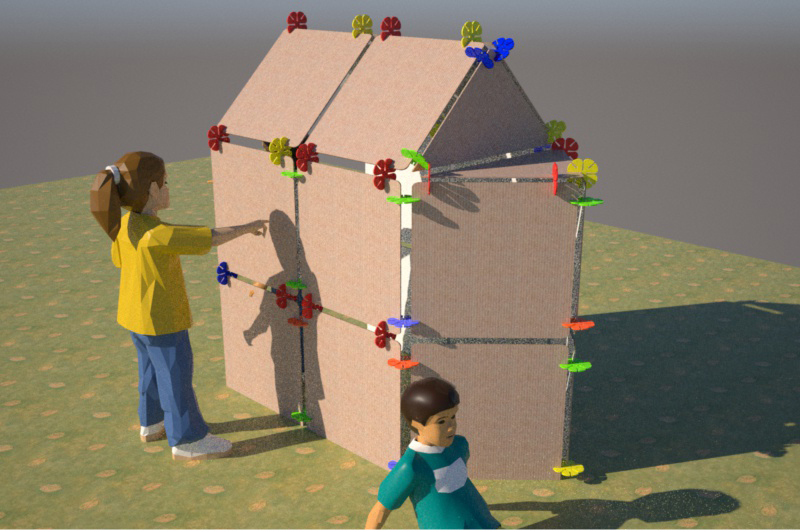 cutting jig for small pieces.
design sketch that took me to the final process.
a connection system using channels with imbedded magnets and clamps to connect the cardboard.
it was quite a failure.
a clamping system using hexagonal mounting points.
an early cardboard prototype