Digital Connection Family Table
This project was created around the feeling of Family.
From this feeling I developed a network connected table that could be illuminated by family members by the touch of an object in their home. This type of physical interaction brings a greater sense of importance to the notification. It can't simply be ignored like an email or text message.
The soft pulsing of the table reminds you that someone was thinking of you, and won't turn off until you interact with it. In that process you are then sending a signal back to your family member alerting them that you received their thoughts.
Clicking on the image will show you a video of the table in action
initial CAD design of the dock.
final dock with keyboard recess
Cubloc - Cutting and Storage
This project was a culmination of our groups works related to the previous family project.
We set out to create a long lasting item that embodied the idea of family. This discussion led us to the centre of the family environment; the kitchen.
The Cubloc was meant to be passed down through the generations and was meant to be sturdy. To further the usefulness of the product, we integrated a storage location for knives on the side. The knives were always at hand, regardless of the board being used or not.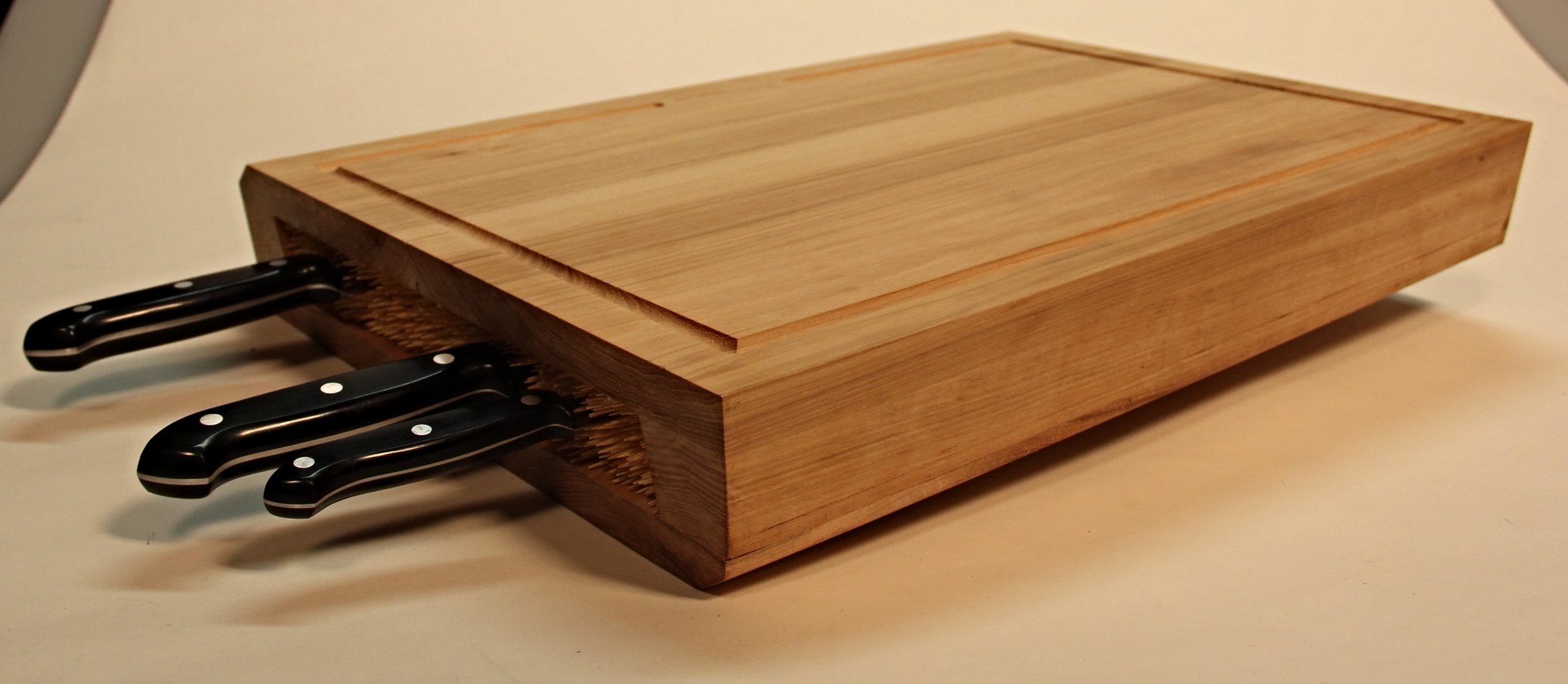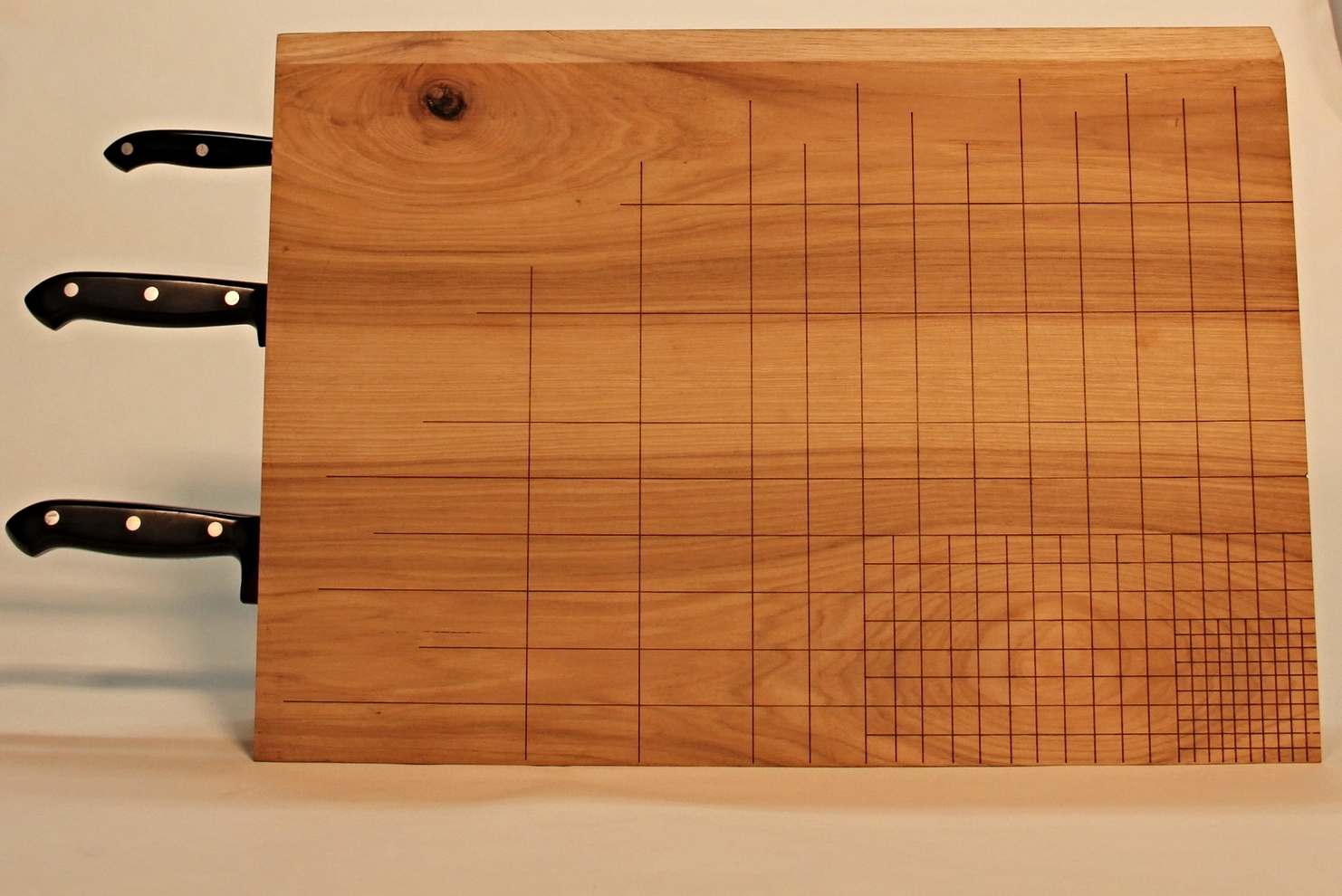 A Visual Response - No Exit
This piece was a visual response to a play called No Exit by "Jean- Paul Sartre". It is meant to be a game where the player must try and get the three steel balls into the 3 holes. However, it is not possible to it. Much like the characters in the story can not escape each other. It is meant to be frustrating and demoralizing so that we are experiencing what the central characters feel.
it was a well received idea related to the play NO Exit.
there was some water damage of the final product before I could take final images. (this is the reason for the stain in the bottom)
Concrete and Wood Sofa Table
This piece was made using a soft fabric mould. Concrete was poured into the mould to make a test frame for fit. The final product is a concrete frame, inset with a wooden top and small wooden legs. To be used for holding drinks on the sofa.
design ideation with wood top in the frame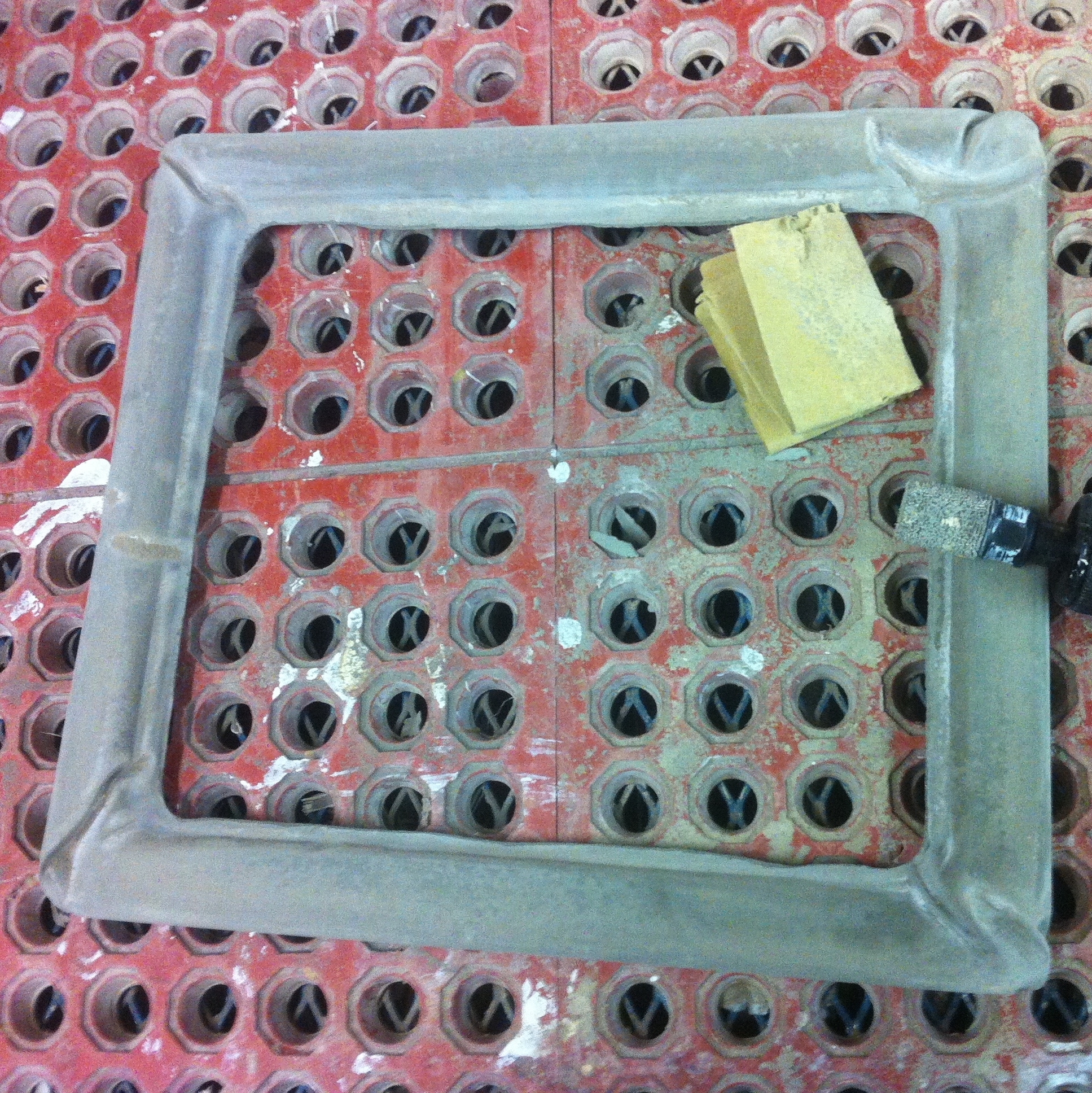 first test of concrete frame.
removing the frame from the fabric mold
disassembled mould and all it's components